Preparing today's healthcare professionals!
---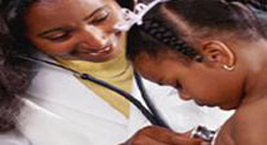 Health & Human Service Academy
BHHS is a comprehensive health and human service academy that provides training for secondary and post secondary education. This academy is unique in its delivery of healthcare service and healthcare training. As a STEM Academy we actively engage participants in our effort to increase the participation of minorities and women in science, technology, engineering, mathematics, and medicine. BHHS recruits and educates students from elementary school to college; we provide challenging training, seminars, and symposiums on STEM topics. BHHS is a member of organizations and associations with similar missions and objectives. BHHS seeks to train youth and young adults to decrease the healthcare worker shortage by increasing the number of women and minorities in scientific research, social science, and quality allied health programs.
BHHS has volunteered, sponsored projects, or advocated for the American Heart Association, March of Dimes, Office of Minority Health, End Homelessness, National Girls Collaborative, Take a Loved One to the Doctor Day, American Cancer Society, Breast Cancer Awareness just to name a few. As a STEM organization we actively seek partners and collaborations to increase the positive impact of STEM projects and STEM Research. Students enrolled in our BHHS Healthcare Academy research emerging fields in health, healthcare, medicine, science, and technology. Students visit health facilities, speak with scientist, engineers, nurses, case managers, human service & public health professionals, as well as medical doctors on topics of interest.
Mission : prepare graduates to enter the health care field or post secondary institutions prepared to learn and serve others with skill, ethics, compassion, culturally sensitive, and respectful for patients rights. Students are introduced to Health, Science, Technology, Engineering, Mathematics, Biotechnology, Robotics, HIT, and Medicine to create an holistic understanding of the nexus between academic preparation and effective and efficient healthcare delivery. The edification of health information, health education, health resources, innovative research is predicated on students understanding of the synergy between all models of human service; the Public Health Model; the Medical Model; the Social Welfare Model, and the Human Service Model. STEM and HHS are based on the ontological assumption that students, patients, healthcare providers, social service agencies and the U.S. Department of Health and Human Service . are extended networks of care essential to integrated healthcare access and delivery.
Vision: increase the number of students from diverse background, cultures, and experiences to the healthcare profession.
The expected outcome of this effort is trained community health promoters and healthcare professionals. We will recruit, educate, and train citizens in inner city; urban center, and rural communities of America. We will increase the number of culturally diverse healthcare professionals prepared to decrease healthcare disparities. We promote programs that provide solutions to the healthcare worker shortage in underserved communities. The overall impact of HHSA is to improve healthcare quality; healthcare access, healthcare delivery, while decreasing the impact of churning. As a nation we must reduce healthcare cost and increase the number of minority healthcare professionals.
BHHS students are prepared and trained to deliver patient centered care using clinical ethics, recognizing that families are essential to patient wellness. Students are informed by current research; we seek the knowledge of business and industry professionals in healthcare to edify the nexus between healthcare cost and workplace health promotion.
Enrollment requirements are different for each program. All programs require an application, uniform, and textbooks. All programs are designed for participants to enjoy and engage in education, healthcare training and cultural enrichment required to serve patients, families, and communities in Pan America and around the world.
Healthcare providers are required to follow specific guidelines based on the healthcare regulations, license, certification, and/or the transfer of credits to other schools or universities.
Healthcare is profession that requires background checks for individuals working in allied and public health. Each applicant is required to provide a background check; acceptance is based on admission guidelines; skills admissions counselor provide ethical and accurate information relevant to program selection and student acceptance.
Healthcare students are subject to a background check. Please note that healthcare administration, promotion, and education do not have the same strict requirements as direct care providers.
BHHS student may choose from any disciplines or domain in healthcare. BHHS students are surrounded with opportunities. We are less than 20 minutes from the famous Texas Medical Center
Healthcare Coordination
Healthcare Information Delivery
Healthcare Promotion
Healthcare Research
Healthcare Assessments
Healthcare -Emergency Care
Healthcare - Long-term
Healthcare - Direct in patient care
Healthcare- End of Life or Chronically Ill
Healthcare- Mental Illness and Mental Incapacity
Geriatrics and Infant Care
Family Centered Care
Emergency Responders and Disaster Relief
Healthcare Outreach
Healthcare Management
Certified Nurse Aide
Phlebotomy
Healthcare Translator and interpreter
Medication Aide
Houston is the Mecca of healthcare providers and number (1) one in the nation is healthcare delivery; and moving toward the status of top city for Research.
Houston provides the opportunity for healthcare workers to seek employment in a variety of healthcare settings.
Ambulatory care, Behavioral HealthCare, Critical Access Hospitals, Home Care, Hospitals, Laboratory Services, Long Term Care, & Office-Based Surgery.
According the CMS Kaiser State Report; Texas & Louisiana have challenges to be addressed. BHHS is a human service healthcare agency; we focus on providing holistic services to: individuals, families, healthcare providers, and business to improve healthcare quality, delivery, access, and outcomes. BHHS provides an opportunity for healthcare providers to train, research, explore, and network.

Fees:
Vary (According to program selected)

Attend the orientation session

Requirements: Uniform, Textbook, healthcare supplies

Requirements: Background check, physical exam,

Immunization: TB, Hepatitis B series, measles, mumps, rubella, tetanus, and varicella

Key Benefits
40,000 or more new jobs are expected to be created in healthcare in Texas;
Healthcare is one of the fastest growing and highest paid careers in America
BHHS training is short; effective, efficient
BHHS training results in a certificate or license
BHHS partners allow healthcare professionals in CNA's, Nursing, and other healthcare fields to bridge to other colleges, universities, and healthcare trades to continue their education
BHHS academy provide services to Elementary, Middle, and High school students, as well as Adults out of school.
---